Date : 19 - 24 Jan 2010
Venue : Stadium Putra, Bukit Jalil

Just went to Rock Music, Mid Valley City Megamall to purchase tickets for semi-final & finals. This time should be excited as Lin Dan gonna to participate it. Last year, Lin Dan and the whole China team didn't participate due to some reason. It should be tough fight this year for our Dato' Lee Chong Wei to gain this tittle. Players from Malaysia, China, Indonesia, Korea, Hong Kong, Denmark, France, Taipei, Poland, Thailand, Germany, Holland, Japan & etc etc will be participate.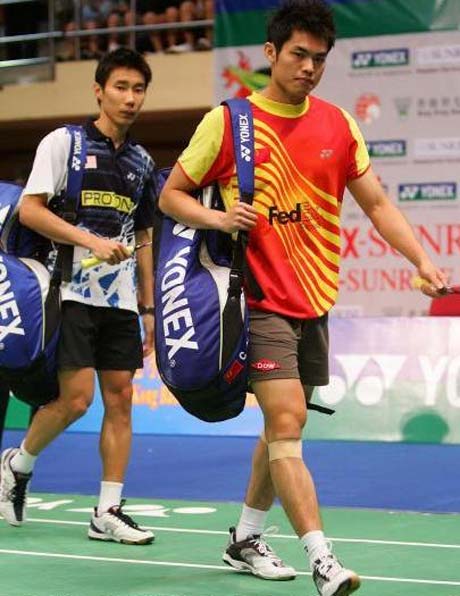 Lee Chong Wei (Mas) & Lin Dan (China) - Both are top seed in Men Singe's Match.



Taufik Hidayat (Indonesia), will be one of the strong contender.



Chen Jin (China), China 2nd seed Single's Player whom will be out there for a big mission.



Bao Chun Lai (China), China Men Single third seed



Simon Sontoso (Indonesia), Indonesia Men Single



Peter Gade (Denmark), Denmark Top Seed Single



Sony Dwi Kuncoro (Indonesia), Another strong contender from Indonesia.



Tan Boon Heong & Koo Kien Kiat, Malaysia & World No. 1 Men's Double..



Markis Kido & Hendra Setiawan (Indonesia)



Lee Yong Dae & Jae Jung Sung (Korea)

For more details, please click following link : -
Malaysia Open Super Series
BAM Websites
Draw release on 6th Jan 2010
Tickets Sale Info